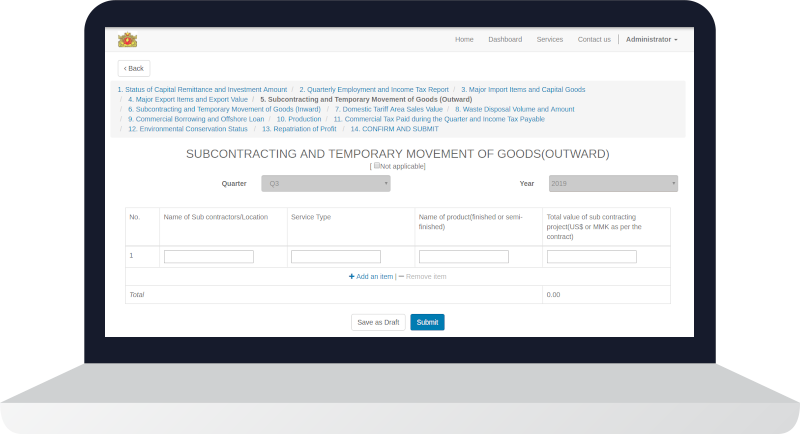 Digitization of Form G

On 8th of August 2019, we invited the representatives of companies operating in Thilawa SEZ for an introduction of digital format of Form G.
More info is coming...

The New Online Portal



The online portal is an Integrated system to provide better service to the investors in the Thilawa SEZ. Increase productivity and seamless integration between different department and investors are the goals of the new technology.
Click here to check the overall project.

Need Support?


Thilawa SEZ provides many ways to help and answer your questions.
Click here to download document templates
Have more questions about the new portal, check the FAQ page.