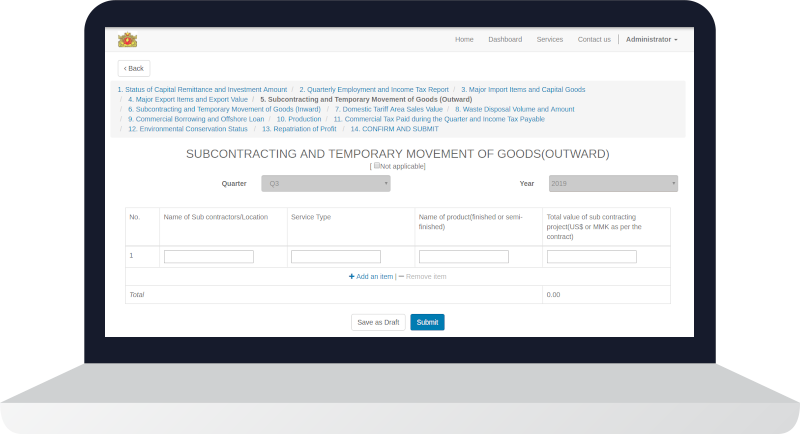 On Thursday 8th of August 2019, Thilawa SEZ introduced digital format of Form G for the first time.
The information session was open by the secretary of Thilawa Special Economic Zone, Dr. U Shwe Hein, followed by updated information from IRD Department about Personal Income Tax adjustment during this mini budget and closed by a presentation from NISU about digitization of Form G
Dr. U Shwe Hein emphasized the importance of using the Thilawa ERP system in general and to use the digital format of Form G specifically because it provides an online collaboration between the management committee and the investors.
The ERP system is very important for Thilawa SEZ because it provides a role model for other areas as well as to be part of Myanmar's eGovernment initiatives.
Using the ERP system in a proper way will also allow Myanmar to catch up with the neighboring countries.
The informatioin session was closed by questions and answers session.

Information materials for download:
The presentation of Digitization of Form G (pdf format)
Online Access Form (pdf format)