Submission ID is an auto-generated ID number that you use as a reference when communicating with TSMC. Below is sample of submission ID after submitting material list for approval.
1. After submitting the list, the investor will receive mail with the ID No. that refer their list.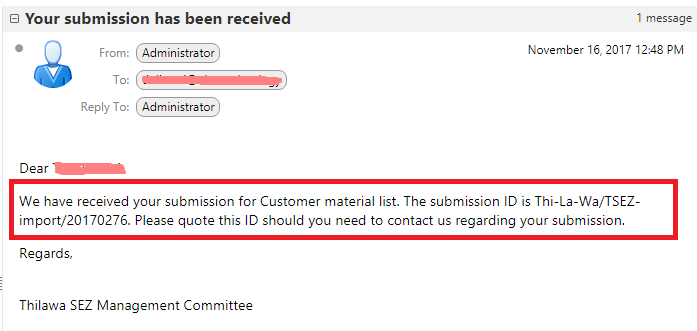 End of documentation.

Updated on 21 November 2017
Document ID: HELP-DSS-03